THE SPELLERS JOURNEY BEGAN BACK IN EARLY 2020. DIRECTOR PAT NOTARO AND DP DATHAN GRAHAM APPROACHED ME WITH THE TASK OF EDITING TOGETHER THIS SEEMINGLY MONUMENTAL PIECE ABOUT NONSPEAKING AUTISM. I KNEW VERY LITTLE ABOUT THIS SUBJECT OTHER THAN I WAS ALWAYS TAUGHT TO TREAT DISABLED INDIVIDUALS WITH THE UTMOST RESPECT, JUST LIKE ANYONE ELSE. AFTER PAT STARTED TELLING ME ABOUT JAMIE HANDLEY'S JOURNEY FROM SILENCE TO SPEAKING, I HAD TO KNOW MORE. I STARTED WATCHING THE FOOTAGE FOR MYSELF AND COULD NOT BELIEVE MY EYES. THROUGH A NEW METHOD CALLED "SPELLING TO COMMUNICATE,"

INDIVIDUALS

WITH NONSPEAKING AUTISM WERE NOW ABOUT TO TRAIN THEIR MOTOR MUSCLES TO POINT AND SPELL OUT WORDS ON A LETTER BOARD. MIND BLOWN. THEN I STARTED LISTENING TO WHAT PEOPLE LIKE JAMIE HAD TO SAY... LET THE REVOLUTION BEGIN.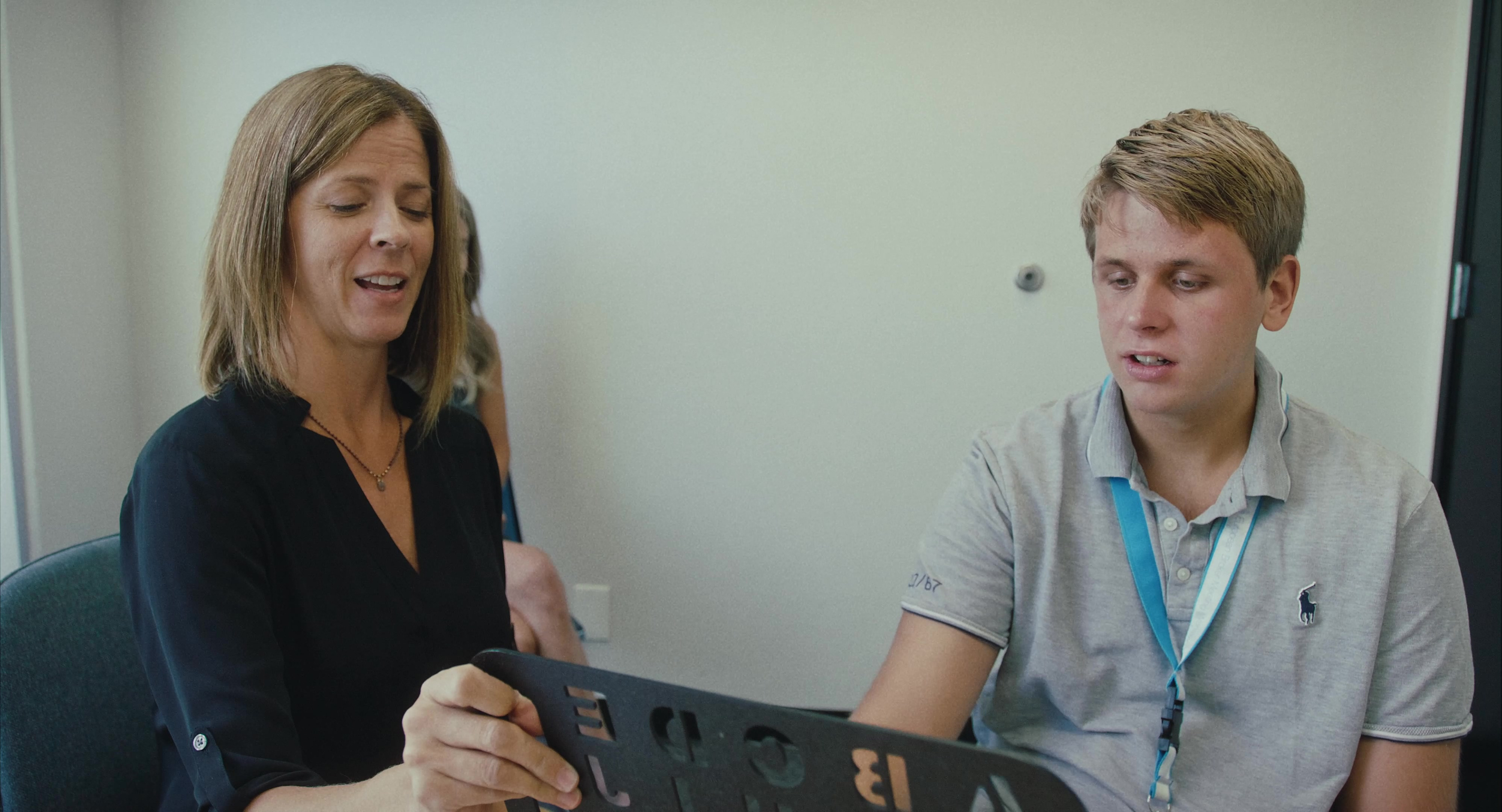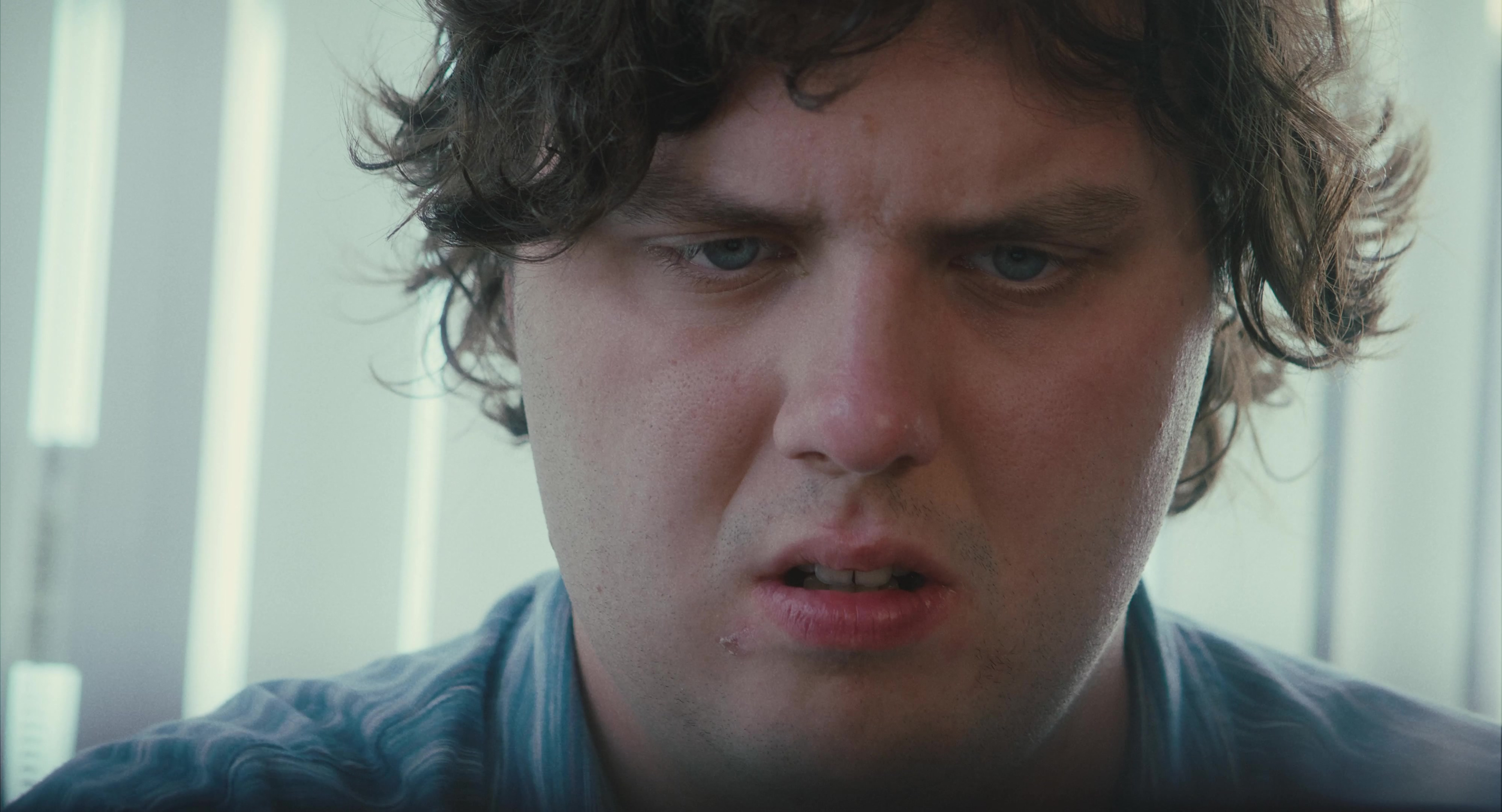 AFTER TWO YEARS OF ADDING AMAZING SPELLERS TO OUR CAST AROUND JAMIE, ME AND PAT HAD TO MAKE THE DECISION ON HOW WE WOULD ASSEMBLE THIS PIECE. THERE WAS A LARGE AUTISM CONFERENCE THAT WAS SLATED TO PLAY THE FILM IN JUST OVER TWO WEEKS TIME AND WE DIDN'T EVEN HAVE A ROUGH CUT. HE SHOWED ME A SAMPLE OF HOW HE FELT THE FOOTAGE WOULD CUT AND IT HIT ME LIKE A TON OF BRICKS. NONSPEAKERS HAVE BEEN PUSHING TO ADVOCATE FOR THEMSELVES EVER SINCE THEY HAD THE ABILITY TO COMMUNICATE... WE NEEDED TO PUT THEM AND THEIR VOICES FIRST. ONCE THAT CRITICAL CHANGE HAPPENED, THE REST OF THE CUT FELL INTO PLACE. IT IS AMAZING TO SEE THESE INDIVIDUALS ESCAPE FROM THEIR SILENCE. IMAGINE HOW MANY OTHERS A PIECE LIKE THIS COULD REACH... IN APRIL OF 2023, THE FILM PLAYED AT ITS FIRST MAJOR FESTIVAL, THE PHOENIX FILM FESTIVAL PRESENTED BY FX AND SLING WITH SELECTED 200+ FILMS, AND TOOK HOME BEST DOCUMENTARY. CAN'T WAIT TO CONTINUE THIS JOURNEY AND SEE WHERE IT LEADS!
Shot on RED Digital Cinema cameras